More additions to our new web admin portal are live! It's pretty straightforward, so we'll keep this announcement short and sweet. The new portal lives right in the OnSIP web app, a change from the separate legacy portal. You can now add and manage your users and ring groups directly from the OnSIP web app.
An overview screen lets you add new users and also manage user-specific settings like voicemail and call settings.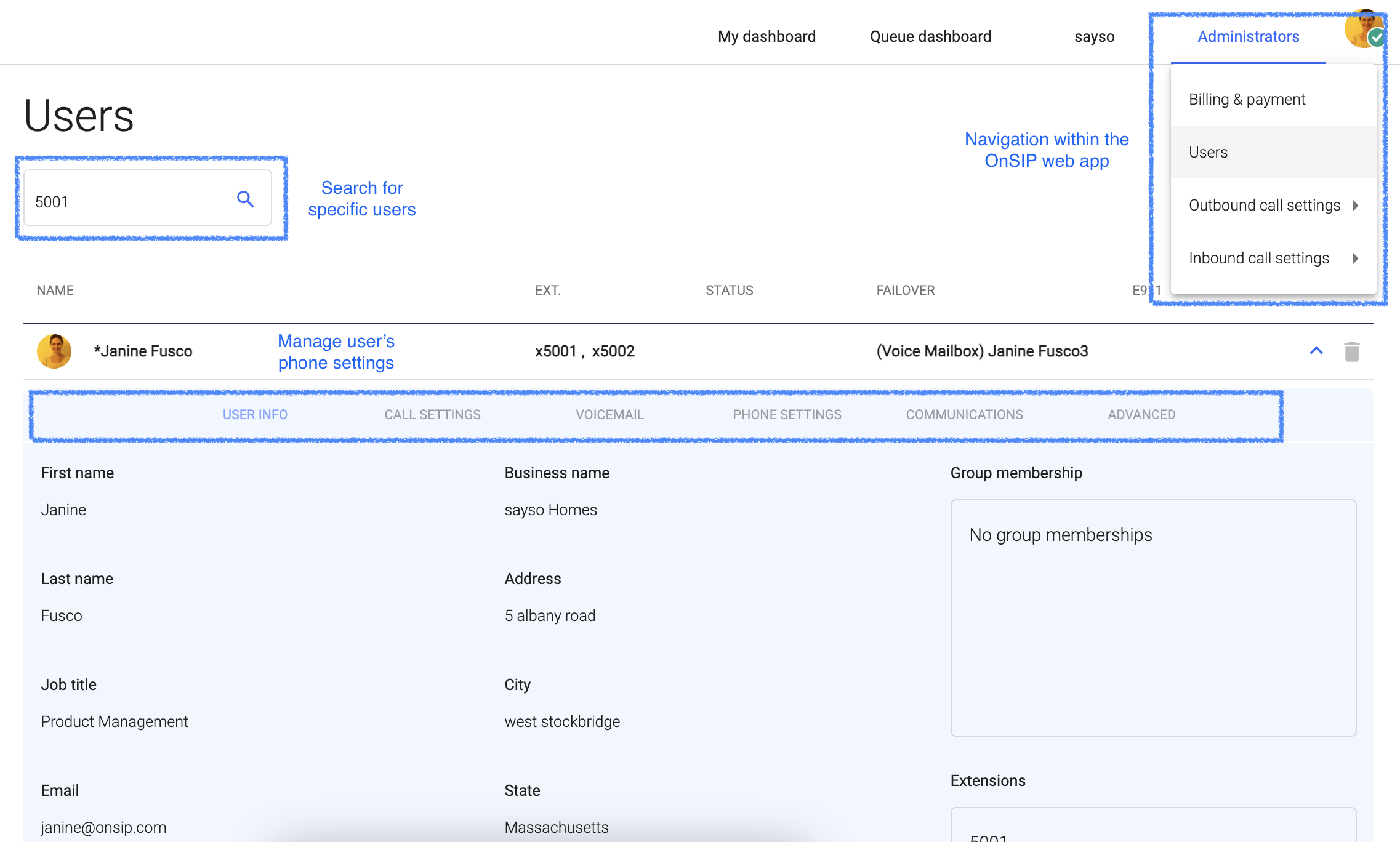 You can create a new ring group and manage group membership, failover, and ring strategy: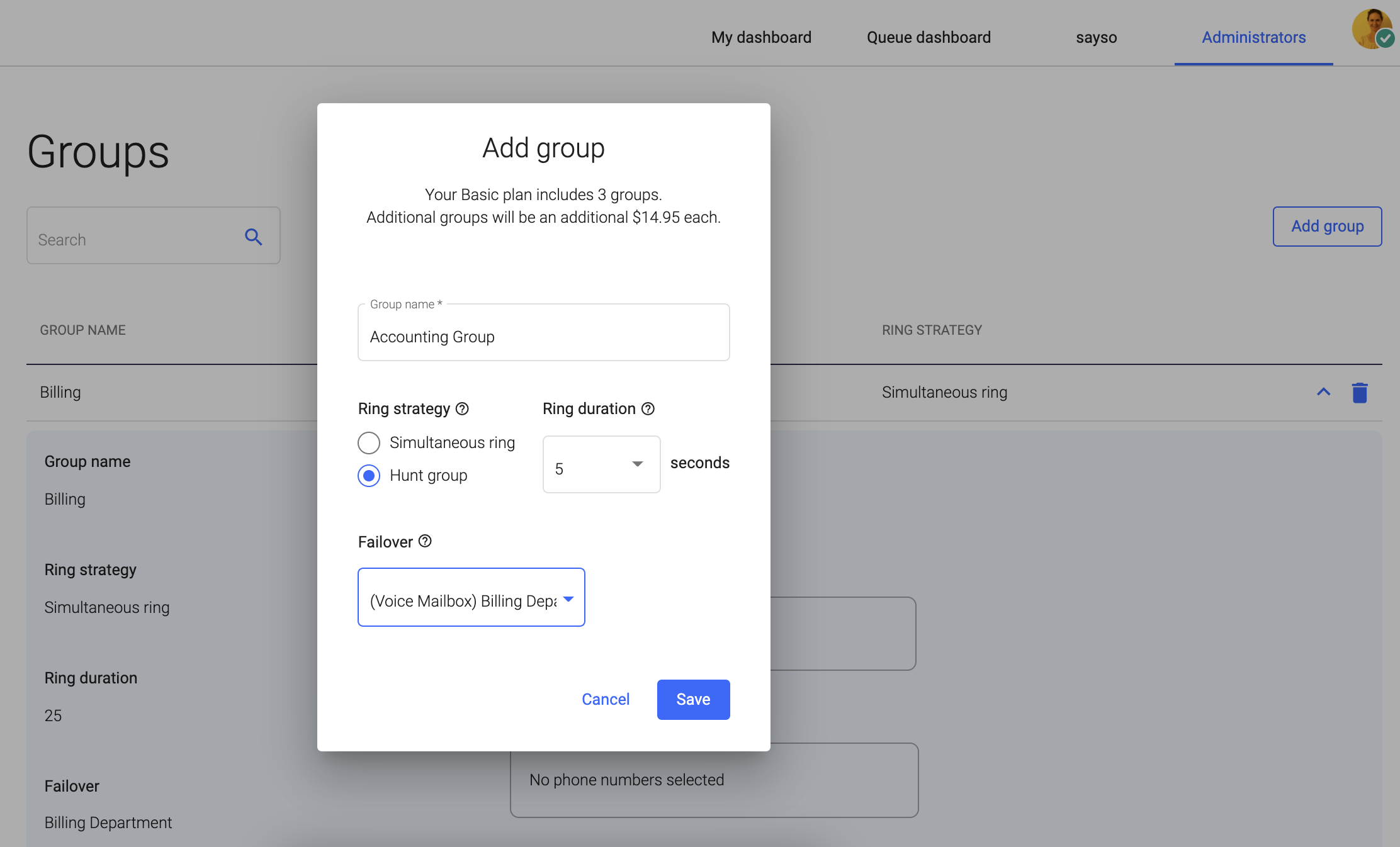 You can also view all of your groups in one place. We designed the search and sort feature so that you can organize your view by the columns you need: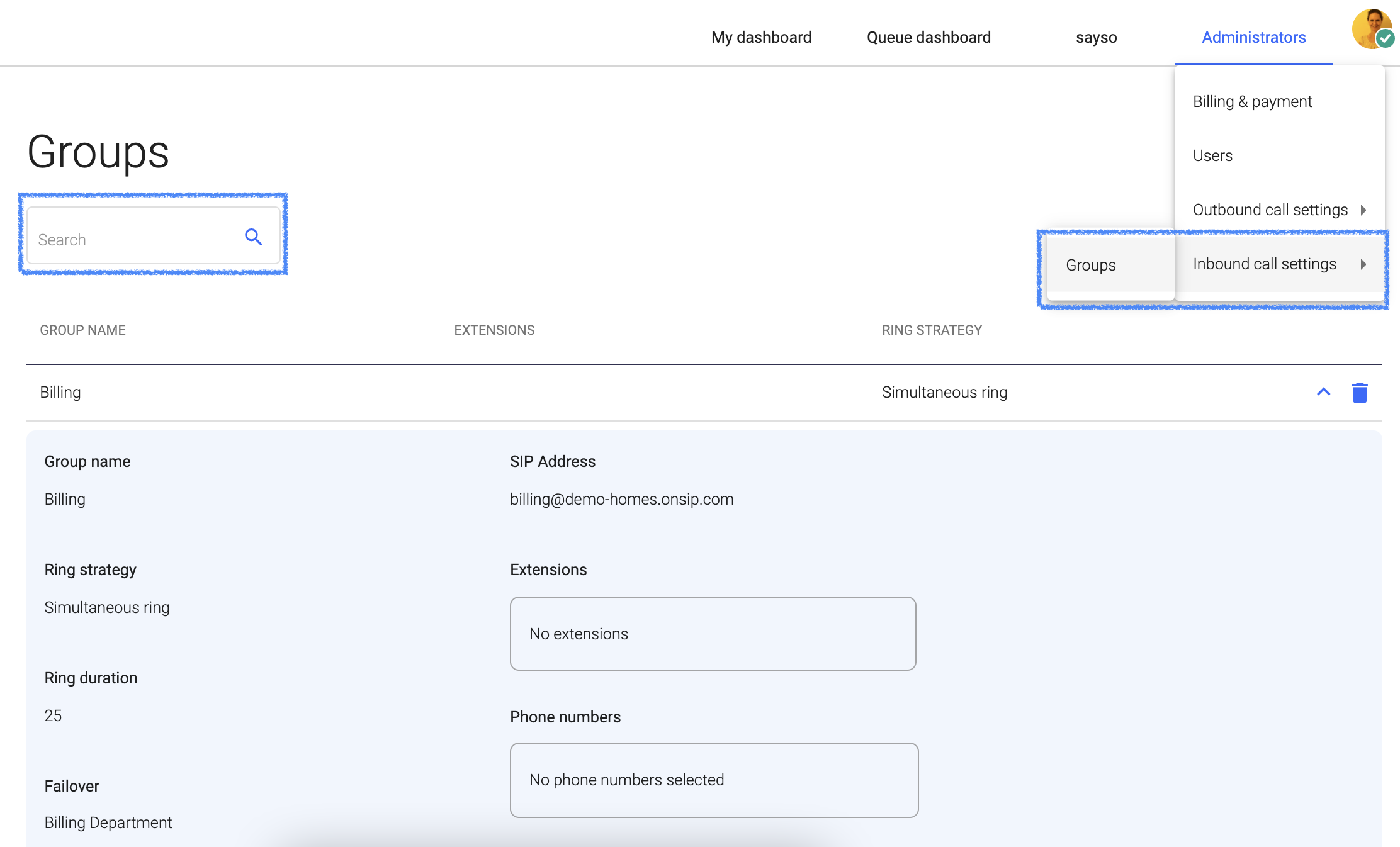 Stay tuned for more additions as we continue building out this new portal and transferring features from the legacy admin portal.