We're happy to announce more updates to our new web admin portal! Quick reminder—the new admin portal lives in the OnSIP web app. The legacy portal site is still live until we transfer all functionality to the new one.
What's new today? You can now buy, set up, and edit phone numbers in the web app admin portal.
Add Phone Numbers
With clear pricing on the setup page, you can easily add new phone numbers to your OnSIP plan. Choose your area code, local prefix, and destination. Not only can you set up the number's caller ID straight away, you can also choose to block unidentified callers and set the call report destination from the get-go.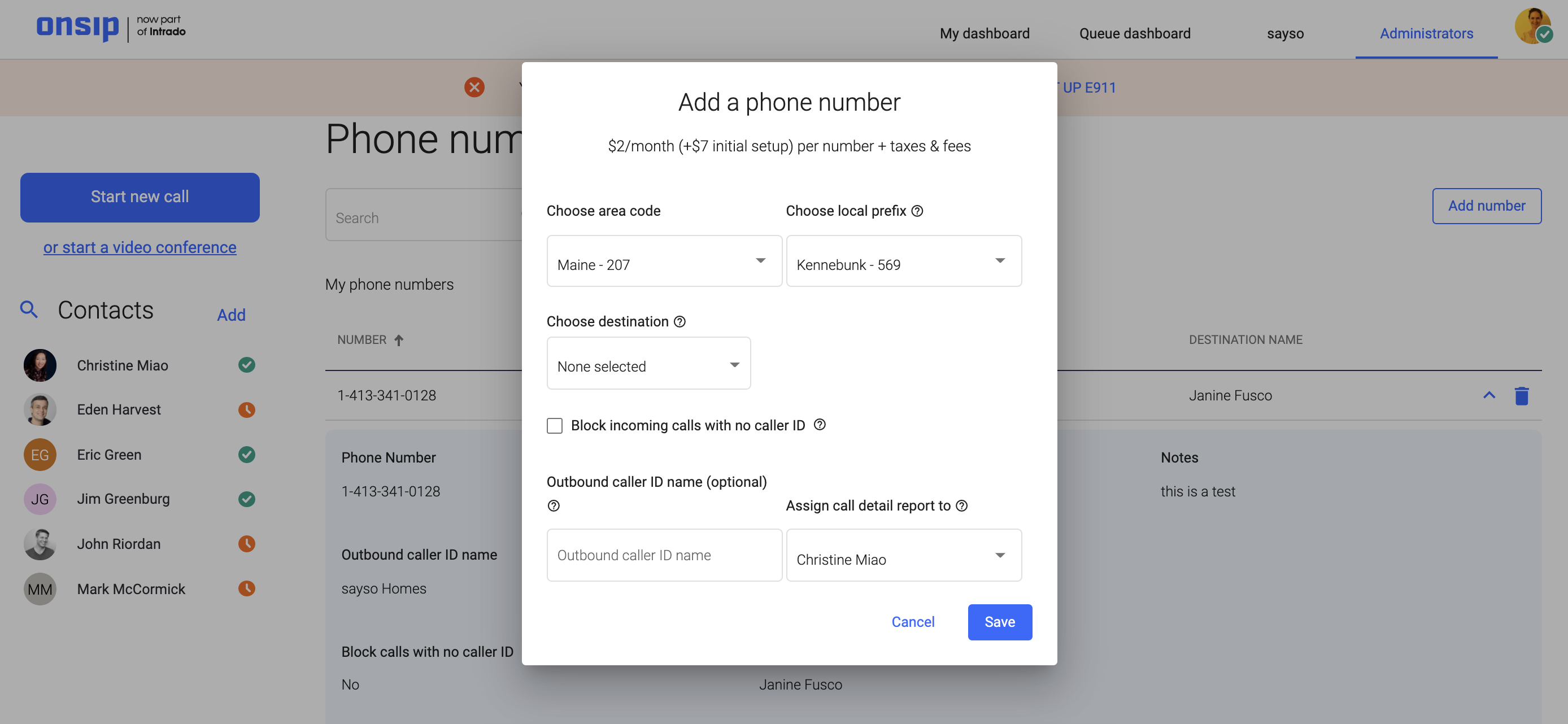 Comprehensive Number Overview
Once you have your phone numbers, you can view them all in one place. Expand individual numbers to view particular details. Additionally, you can sort and search by the columns. This is where you can edit information for existing phone numbers.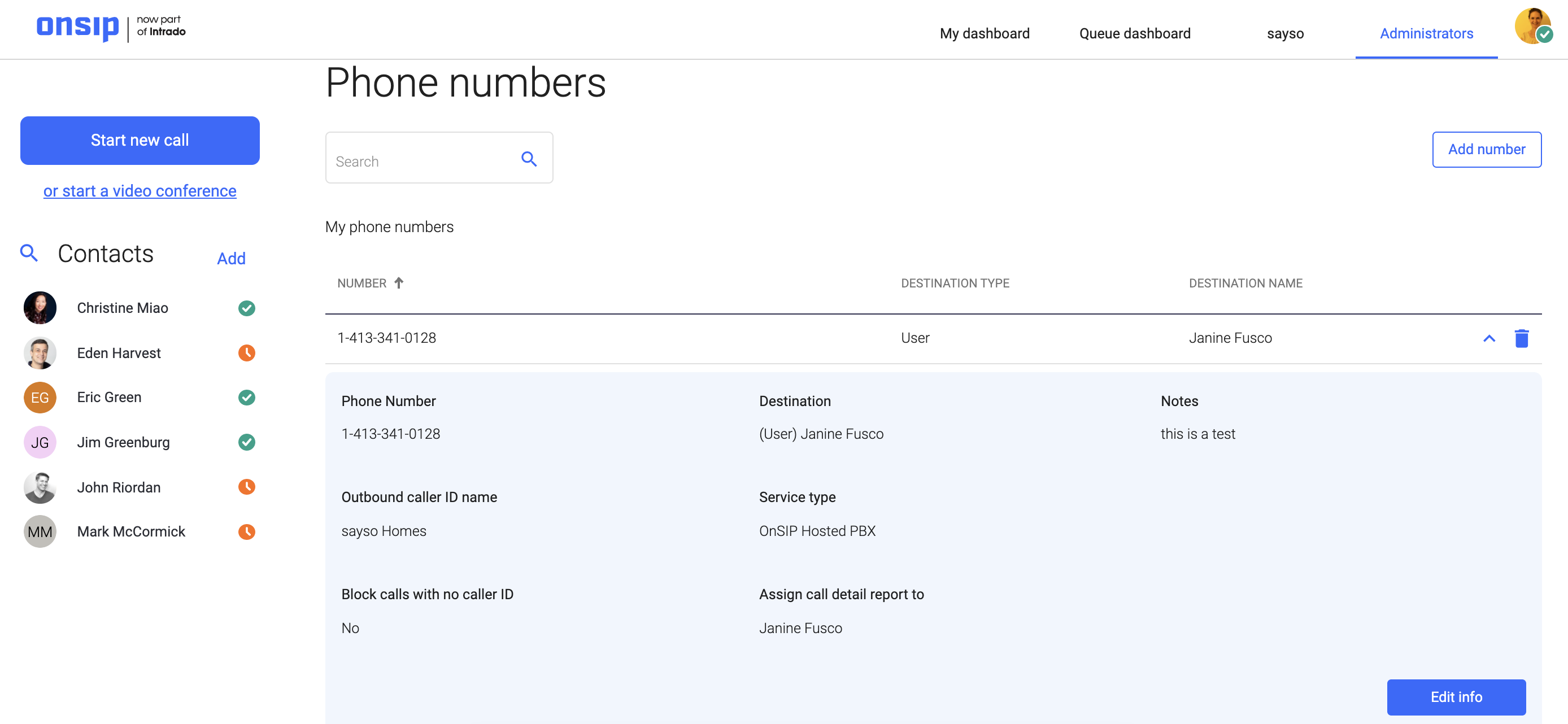 Stay tuned for more additions as we continue building out this new portal and transferring features from the legacy admin portal.