After raising over $2,290 in donations, Team OnSIP rose bright and early on Saturday to participate in the 2014 Lupus Walk at MetLife Stadium. Sponsored by the Alliance for Lupus Research, the walk will fund medical research to find better treatments and ultimately prevent and cure systemic lupus.
The walk was a way for OnSIP to give to a cause that affects one of our own employees. Throughout the week, volunteers posted their donation goals on the team page, and other employees in the office pooled money together to fund each walker. OnSIP ultimately surpassed its team goal of $2,000 dollars by over $290 dollars.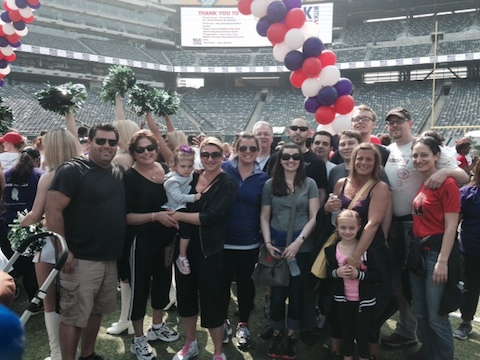 "I was diagnosed with Lupus 8 years ago," said Director of Porting Corrie Adochio. "Here at Junction Networks, the understanding and constant support has gotten me through some really tough times. The beauty of our platform is that it allows me to work from home when I need to and still feel like a part of the company. So when Stephanie and Angela came to me with the Lupus Walk idea, I thought it was incredible and humbling that my company would support me in such a way."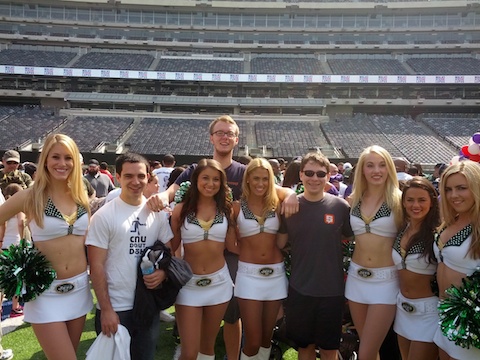 This was the first time OnSIP participated in the ALR Lupus Walk at MetLife, but this year's crew expressed interest in doing it again. Last year, OnSIP participated in New York Cares Day Spring, a daylong effort that attracts over 4,000 cleanup volunteers to 70 of the city's most utilized green spaces.
"The Lupus Walk allowed us to come together as a team," said event organizer and Director of Finance & Administration Stephanie Peters. "We helped address an issue that affects millions of people, including somebody in our office. It was a great way to give back."