Hope all that turkey and stuffing went down well! Now that Thanksgiving is over, there should be plenty of time to lay around and rest off the overeating. But for the brave few of us, there's still one more holiday on the horizon today. That's right. You guessed it.
Black Friday!
Stores across America are offering killer daylong deals for the remainder of the holiday. And OnSIP is no different. Today, we're reviving our Black Friday deal from last year.
We're giving away additional credit in our ongoing Referral Program. Starting today, you'll get an extra $50 if you refer an interested business of 5 or more people. This brings the total amount of added OnSIP account credit to $300. The deal starts today and will last through next Friday.
To engage in the program, please visit our referral page.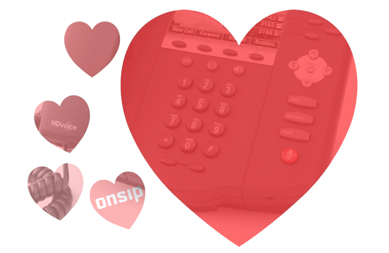 Enter your account information and your referral's information in the sign up field. You can find your Account ID in the upper right corner of your OnSIP Admin Portal page (admin.onsip.com).
After signing up your referral, he or she will receive an email with the information they need to setup an account. Each account has a 30 day free trial period, so your referral does not end up spending any money to try an OnSIP account. One of our Sales Team members will reach out to your referral. When the referral confirms that he or she is interested in setting up an OnSIP account, we will add a $50 credit to your PSTN/Prepaid balance.
When your referral has paid his or her first invoice, we'll add another $250 of credit to your account, bringing the total credit earned to $300.
So wash that turkey down with a great Black Friday deal! And have a happy holiday season from all of us at OnSIP.