Every April, thousands of volunteers come together and give back to the community on New York Cares Day Spring, a one-day, citywide effort to clean up New York City's green spaces. It's estimated that the work completed by volunteers on this day alone would take city staff over 9 years (!!!) to complete on their own. NY Cares Day Spring 2013 will take place on April 20th.
On the last NY Cares Day Spring, a small group from OnSIP participated in the clean up of the Bartow-Pell Mansion. The team spent the day mulching, painting, clearing, and planting, and left the historical landmark better than they found it.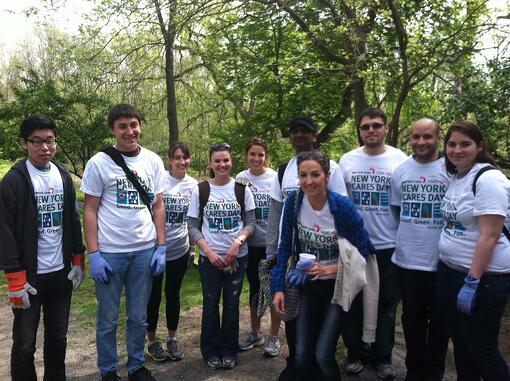 This year for NY Cares Day Spring 2013, we will be spending a volunteer team into the heart of Brooklyn, NY at Prospect Park to prepare the park for the summer. This 585-acre "urban oasis" was built in the 1860s and receives over seven million visits a year.
The funds collected by New York Cares leading up to NY Cares Day Spring 2013 will go to support the year-round volunteer programs of New York Cares, which provides services to over 400,000 New Yorkers in need. You can help improve NYC's communal backyard and get involved in the annual efforts to clean up New York's green by donating on our team page and helping us to achieve our goal.