According to study by CNN, 70 percent of callers who are on hold in silence hang up within 60 seconds. Of them, 35 percent won't call back.
Silence, it seems, is deadly when it comes to sales and support calls.
That's why we're happy to announce that you can now use MP3s and other external files to power your Music on Hold streams. We want to give you a variety of options to keep your callers entertained as they patiently wait for service.
"New Music on Hold support for external files gives our hosted PBX customers full control over how their callers engage with customer service," said OnSIP Director of Sales Tim Cleves. "The streaming of custom music files offers unlimited ways to tailor a unique and engrossing experience for prospects and customers as they wait for their calls to be answered. Plus, it's so easy to setup, even I can do it."
Coordinate Your Music on Hold Experience with Your Brand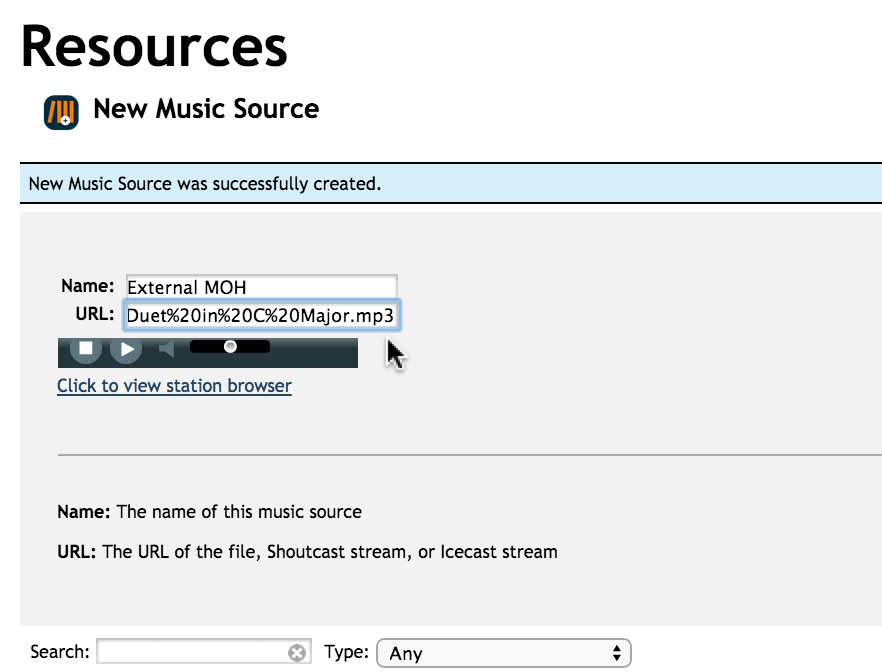 OnSIP Music on Hold now offers a variety of streaming options - 3 basic channels, thousands of enhanced stations, and now external audio files - which gives you the ability to coordinate your Music on Hold experience with your brand's image.
To stream an external file, find the URL of the file and enter it as the Music Source in the Admin Portal. The feature supports MP3 and WAV files. Files cannot be uploaded to OnSIP servers; the file must be hosted offsite, by yourself or a third party. IceStream casts and OnSIP custom radio stations are still available for your Music Source.
Customize ACD Queues and Other Apps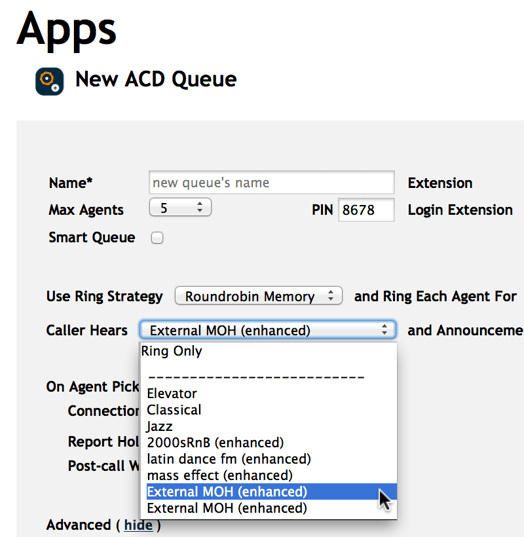 After setting up the external Music Source, you can use it in your ACD queues and conference bridges. From the Users tab, you can also set the MoH stream for each individual user. Not all phones support MoH. Please check our Knowledgebase to see if there is a MoH URL field, or contact the phone manufacturer for a MoH URL setting.
For more info on how to implement external Music Sources for OnSIP apps, visit our KB setup guide.