OnSIP customers can now record queue calls!
Enhanced Queue Call Recording, a new feature available today, allows you to record each of your queue calls for later review.
Take advantage of this feature to help train new staff, while also ensuring optimal performance by your sales and support agents.
Why is Call Recording Important?
Reviewing customer calls is a key part of promoting an environment geared toward problem solving and customer satisfaction. You will be able to learn what to do (and maybe what not to do) while engaging with customers, and apply those lessons toward future calls.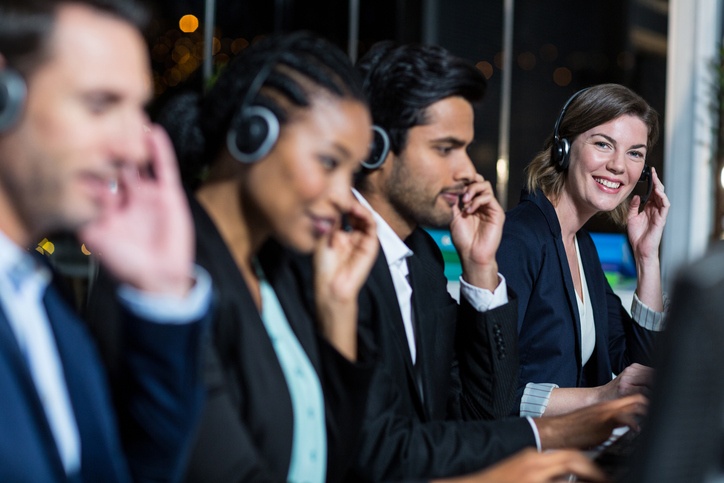 How to Set Up & Manage - What You Need to Know
To set up call recording, OnSIP customers need to create an account with a Storage Service Provider (SSP). SSPs allow you to store data and information in the cloud, and access it whenever you need. This SSP account is where your call recordings will be sent to, and where you can access them as .WAV files.
You can choose from among three different SSPs to create an account in:
Amazon Web Services
Google Cloud
Rackspace
After you've set up an account with one of these providers, configure the account information in your OnSIP Admin Portal and enable call recording on your Enhanced Queue(s) with a few clicks.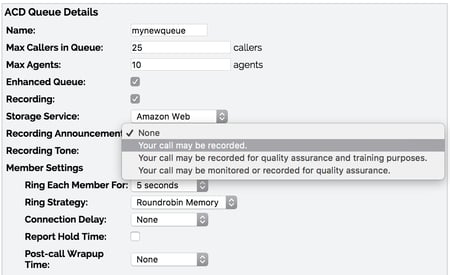 Once the feature has been enabled in your OnSIP account, all incoming calls on your Enhanced Queue(s) will be recorded and sent to your SSP account immediately upon call completion. Management of these recordings is done entirely in your SSP account.
Call recording is included in the Enhanced Queue price of $14.95 / agent. Additional fees may be due directly to the SSP; see their websites for more details.
Knowledgebase Articles
Our Engineering team has provided Knowledgebase articles to assist you in setting up SSP accounts for whichever provider you decide is best for your business:
Once you've set up a SSP account, follow this Knowledgebase article to enable call recording in your Enhanced Queue(s).
Finally, instructions on how to access and manage your call recordings can be found here:
We hope you find call recording as useful as we have. Let us know what you think on Twitter or Facebook.