We recently expanded our ACD queues to include real-time queue dashboard and queue reporting, as well as remote agent login/logout, and now we're adding email reports into the mix.
This new feature gives customers the ability to have periodic queue activity summaries sent directly to inboxes of your choosing. Scheduling these reports for specified recipients is a convenient way to keep track of queue performance data- not to mention saving you time in the process.
Scheduled Emails Deliver Key Statistics of Your Enhanced Queues
These email reports are available with all Enhanced Queues at no additional cost. Queue stats such as total number of calls, average call wait time, average call length, and number of abandoned calls - all of the stats logged in the Enhanced Queue Dashboard - are compiled into .CSV files. Recipients can then manipulate the data as needed.
See our Knowledgebase article for more information and setup instructions.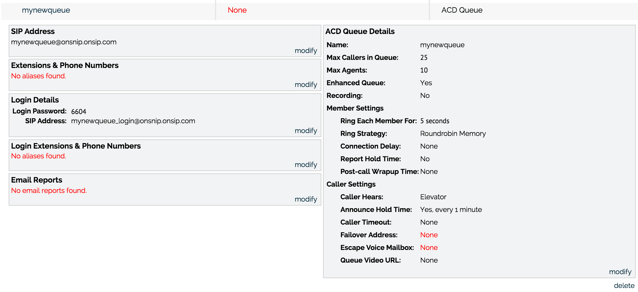 Email Report Timeframes: A Window Into Your Business
Email Reports offer a snapshot of your company's sales and support operations over critical increments of time:
Daily reports are sent each morning, containing summaries of the previous day's queue activity.
Weekly reports are sent each week on Monday morning, containing a summary of the previous week's queue activity. Weeks are tracked Monday to Sunday.
Monthly reports are sent out on the first of each month, containing a summary of the previous month's queue activity.
Quarterly reports are sent out on the 1st of January, April, July, and October. Quarterly reports contain a summary of the queue's activity over the past three months.
So give Email Reports a shot! Let us know what you think on Facebook or Twitter.