Welcome to the new OnSIP Admin Portal! It lives in the OnSIP web app for easy one-stop access. This release shifts user management and billing to the new portal. The legacy Admin Portal still exists while we migrate all functionality over time to ensure seamless transitions. (An important note: The new Admin Portal is only available on the web app due to App Store limitations.)
This release, out today, January 19th, moves all plan and billing information into the new portal.
To access the updated administrator navigation, log in to your OnSIP web app and click "Administrator" in the navigation bar next to your profile button.

Billing Contact Info
Keep your company's billing contact up to date to make sure the right person is handling the information.
Credit Card Management
Add a new card or update the existing credit card on file to ensure payments are easily handled on time.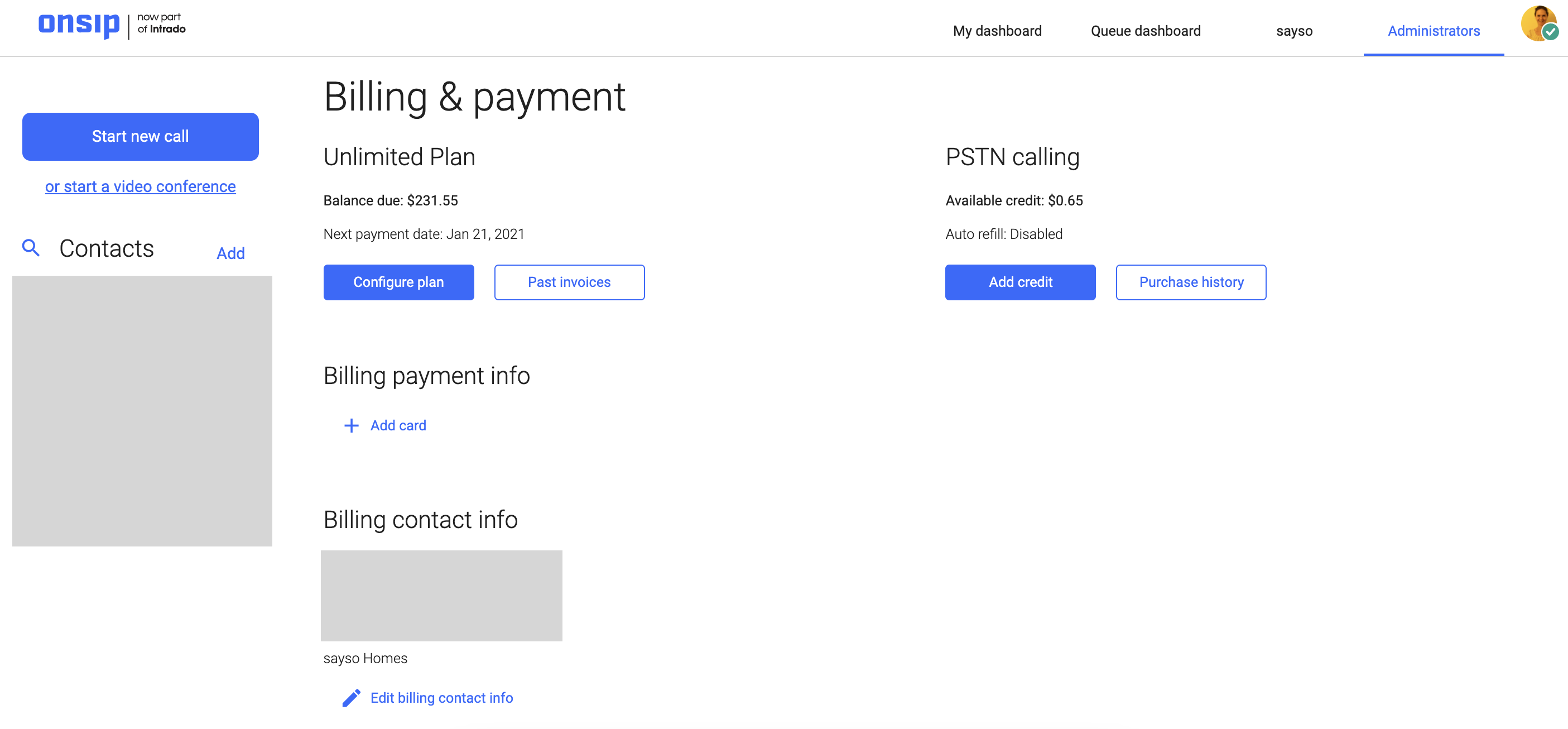 Plan Management and Invoices
Know your options and easily make changes with a clear view of your current plan, as well as details of other available plans.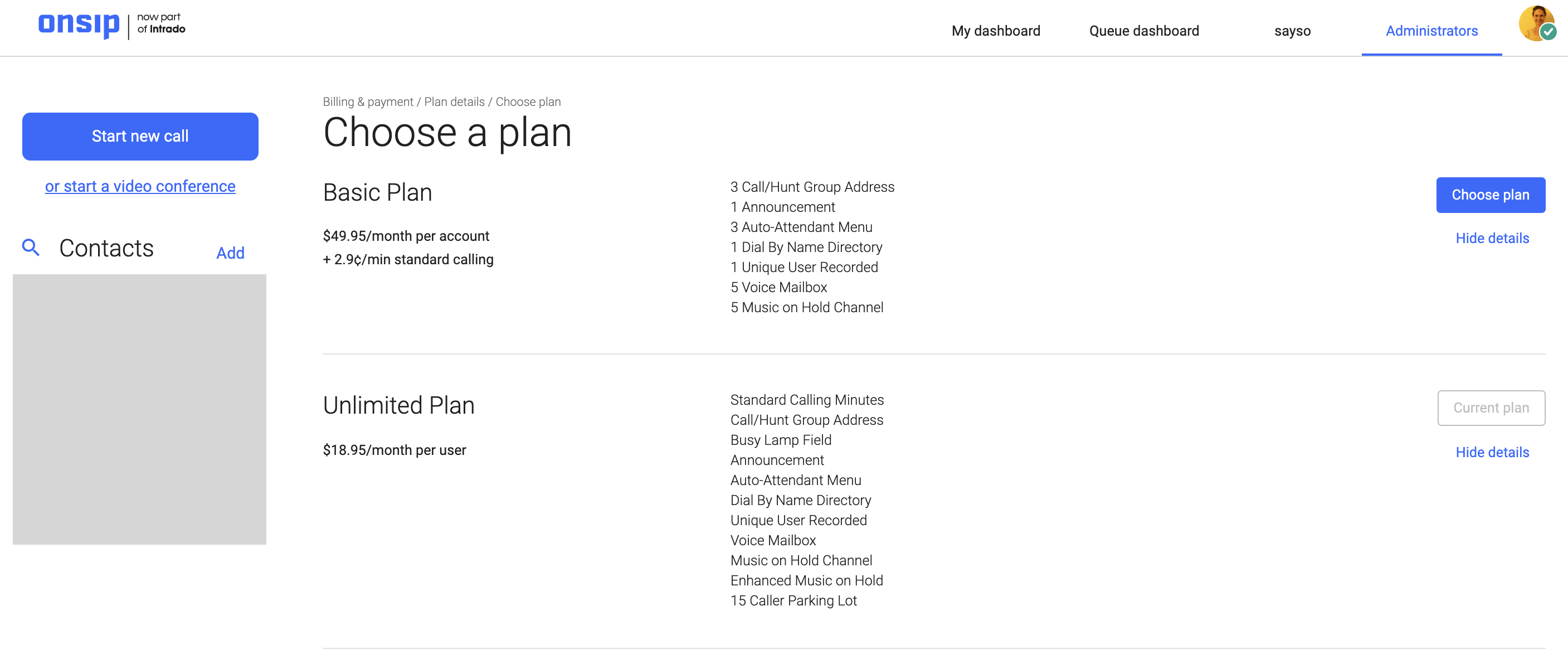 PSTN Management and Transactions
Stay on top of PSTN credits and view or print all PSTN transactions.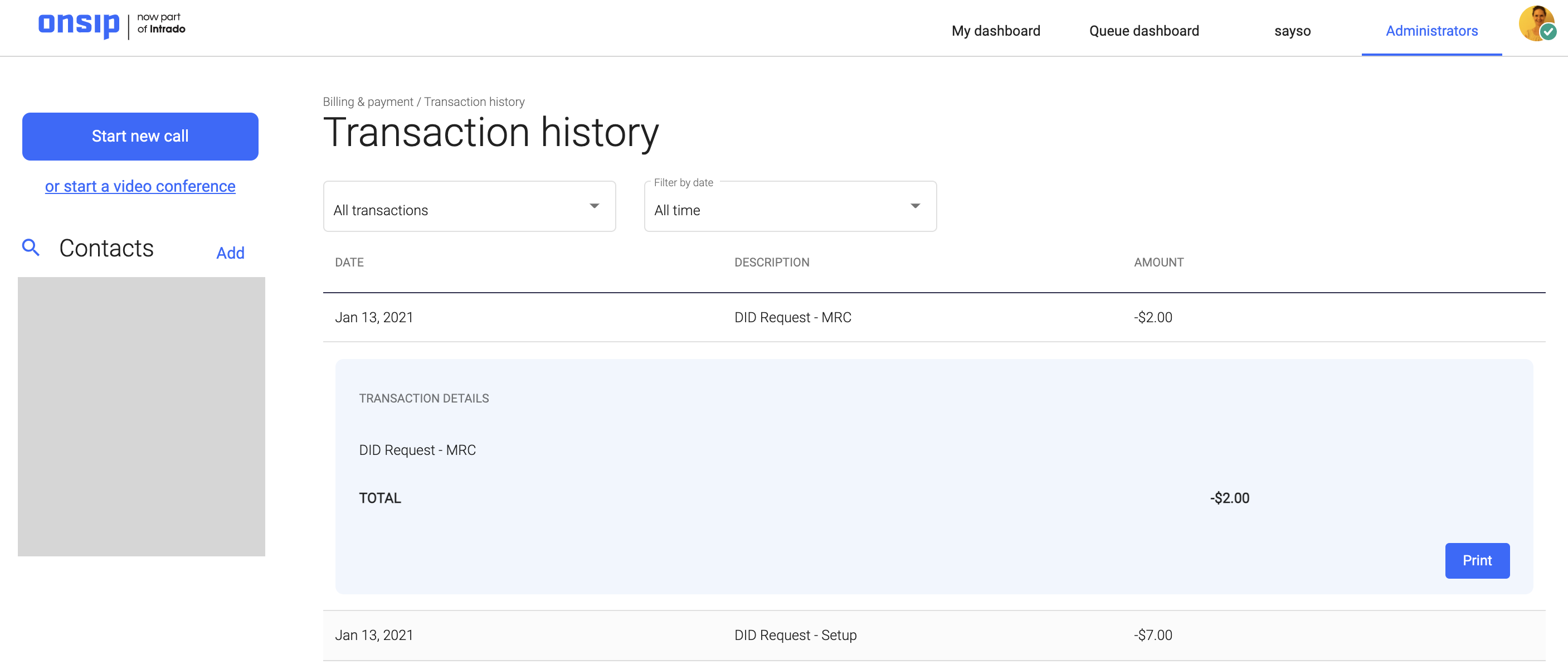 We will announce further updates as they roll out.