With Thanksgiving coming up on Thursday, we all know what that means: turkey, stuffing, mashed potatoes, generally lying around the house after overeating, and…BLACK FRIDAY DEALS! Or should I say, Thanksgiving night deals, with many stores opening at 5 or 6pm on Thanksgiving.
And now OnSIP is offering our own Black Friday promo. We are giving away additional credit in our ongoing Referral Program for OnSIP Hosted PBX customers. You'll get an extra $50 (bringing the total amount of OnSIP credit to $300) if you refer an interested 5+ person business between 12:00 am and 11:59 pm Friday, November 28.
To get started, please visit this page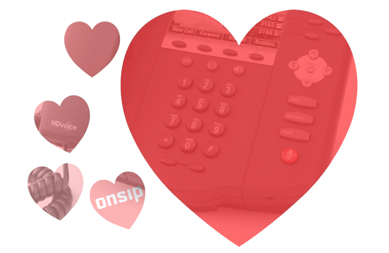 Enter your information and your referral's information in the signup fields. If you do not know your Account ID, you can find that number once logged into the OnSIP Admin Portal (admin.onsip.com), in the upper right corner.
Your referral will receive an email with all of the information they need to set up an account. All accounts have a 30 Day Free Trial period, so the referral can create an account to test out OnSIP with no obligations. One of our Sales Representatives will reach out to the contact, and once we confirm that the referral is interested in setting up OnSIP as a U.S. business of 5+ employees, we will add $50 of credit to your OnSIP account's PSTN/Prepaid balance!
When the referral has paid their first invoice, we'll add $250 of credit to your account's PSTN/Prepaid balance. This $300 credit can be used for phone calls and DID charges on your account (see Terms and Conditions on the Referral Page).
It's that easy!
Our Referral Program is a great way to introduce OnSIP to your friends and family, and also to save some money for the upcoming holiday shopping season. Be sure to act fast, as the extra $50 credit is only available between 12:00 am and 11:59 pm Friday, November 28.
Have a very Happy Thanksgiving from all of us at OnSIP.