We're happy to announce some exciting awards news that we've received in recent days!
Our InstaCall solution was named a Finalist in Pipeline's Innovation Awards program in the Editor's Choice category. The OnSIP Customer Success Team was named a Finalist in the American Business Awards Customer Service Team of the Year - Computer Software category.Both nominations are being decided at the moment, and we're crossing our fingers in anticipation. Here's a rundown of the contests and the contributions OnSIP has made to each of them.
Pipeline's Innovation Awards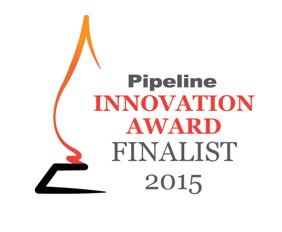 The Pipeline Innovation Awards program aims to highlight outstanding technical innovations in the integrated communications and entertainment marketplace. Our InstaCall solution for our hosted PBX platform has been entered into the Editor's Choice section this year. This year's Judging Panel includes key executives from AT&T, BT, Comcast, UST Global, and Global Capacity, many of whom will be attending the 2015 Innovation Awards Reception in Nice, France on June 1st.
Pipeline magazine covers critical stories in the communications and entertainment marketplaces, with a focus on articles that drive profitability and offer incisive commentary on the latest marketplace trends. The magazine keeps abreast of consumer demands, government mandates, technical advances, and emerging patterns with objective journalism.
American Business Awards

The American Business Awards is considered the nation's preeminent business awards program. All organizations operating in the U.S.A. are eligible to submit nominations – public and private, for-profit and non-profit, large and small. OnSIP has taken home numerous American Business Awards in the past few years.
More than 3,300 nominations from organizations of all sizes and in virtually every industry were submitted this year for consideration in a wide range of categories, including Startup of the Year, Executive of the Year, Best New Product or Service of the Year, Marketing Campaign of the Year, Live Event of the Year, and Human Resources Department of the Year, among others.
We entered our Customer Success Team into the Customer Service Team of the Year - Computer Software category, and we're happy to be finalists in such a competitive pool. The American Business Awards will be presented at two awards events: the ABA's traditional banquet on Monday, June 22 in Chicago and the new product & technology awards event on Friday, September 11 in San Francisco.