Webinar topic: Next Agent Webinar: Switching to OnSIP is Easy - Part II
When: Thursday, Mar 15, at 2 PM EDT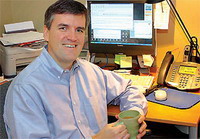 CEO Mike Oeth and Channel Manager Andy Ogg will explain how easy to is to set up an account and get your customers started. Specific topics include network requirements, number porting, choosing the right package based on the customer's business and customizing a la carte features.

Don't forget to watch Switching to OnSIP is Easy - Part I here.
Our ongoing webinar series for OnSIP resellers and those interested in joining the program has been a great success so far. Our resellers have customers ranging from 5 seats in one location to 200 seats spread throughout field offices. If you handle a wide variety of clients, our webinars can save you and your customers time and effort. We hope to give IT professionals a competitive advantage in selling VoIP services to businesses by expanding their knowledge of our hosted VoIP platform. We also provide tips and tricks of the trade that our employees and existing agents have accumulated over the years.
If you are an individual or organization providing IT services, then the OnSIP agent program is a great opportunity to:
Enhance your offerings with a highly demanded technology service
Grow your reach by adding remote offices to your existing client base
Become an agent for new hardware sales and support for your clients
And, of course, add recurring revenues to your bottom line
Channel Partners Expo, Las Vegas, Mar 26-29
Get your free pass to the Expo if you are a telecom reseller and interested in meeting us at the Channel Partners Expo. Simply fill out the form, mention your interest in meeting us at the Expo and we'll get in touch with you to send you your pass.