During New York City's 5th annual Internet Week this May, tech companies opened their office doors to let people check out their workspaces, observe how they work, and meet their employees (see Walk about NYC). Fellow co-worker Leo Zheng and I decided it would be fascinating to walk about 10gen's office.
10gen is a company to watch. Having just secured $42 million in funding, 10gen develops MongoDB and offers production support, training, and consulting for the open source database. And, very importantly, they are a valued customer of OnSIP!
During late afternoon on Friday, May 18th, Leo and I weaved our way through a sea of SoHo shoppers to a 10gen's building, which notably also houses Foursquare's office. The 10gen doors opened up into a large, open space with rows of desks, a gigantic monitor and phone at each chair. The office was incredible!
Former DoubleClick Founder and CTO Dwight Merriman and former DoubleClick engineer and ShopWiki Founder and CTO Eliot Horowitz founded 10gen. In 2007, they began advancements on MongoDB. Mike Fiedler, Systems Engineer at 10gen, was kind enough to take time for an ad-hoc, iPhone-filmed interview with us about their company and how they use OnSIP.
Mike describes 10gen as "An open source software company. We write and sponsor open source software called MongoDB. Which is a document store database style application. It's quite easy to use, and it's fully free! As a company, we also offer training and support for our product for people who want to learn more."
10gen currently has 4 offices worldwide: New York City; London, England; Dublin, Ireland; Palo Alto, California. A 5th office in Australia is soon to come. 10gen is growing by the day, keeping up with maintaining their large customer support presence. The New York City office has moved 3 times already, and they are almost onto their 4th, already growing out of their current office.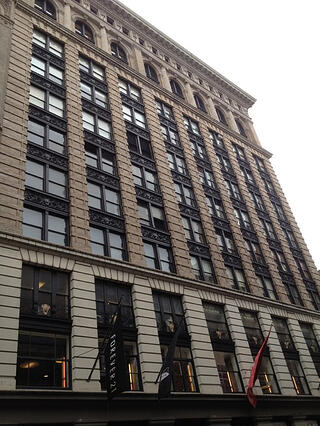 With so much expansion and moving, 10gen has no time to waste on dealing with traditional PBX style telephone systems setups, which is why they opted for OnSIP. "By using IP based telephoning, we can keep our numbers [and] move them around. [We] have a lot of flexibility of assigning people their extensions on softphones to their Androids or iPhones, as well as traditional IP phones," Mike Fiedler tells OnSIP.
For further information about 10gen and their experience with OnSIP watch the video above. Special thanks to 10gen and congratulations on your growing success with MongoDB!